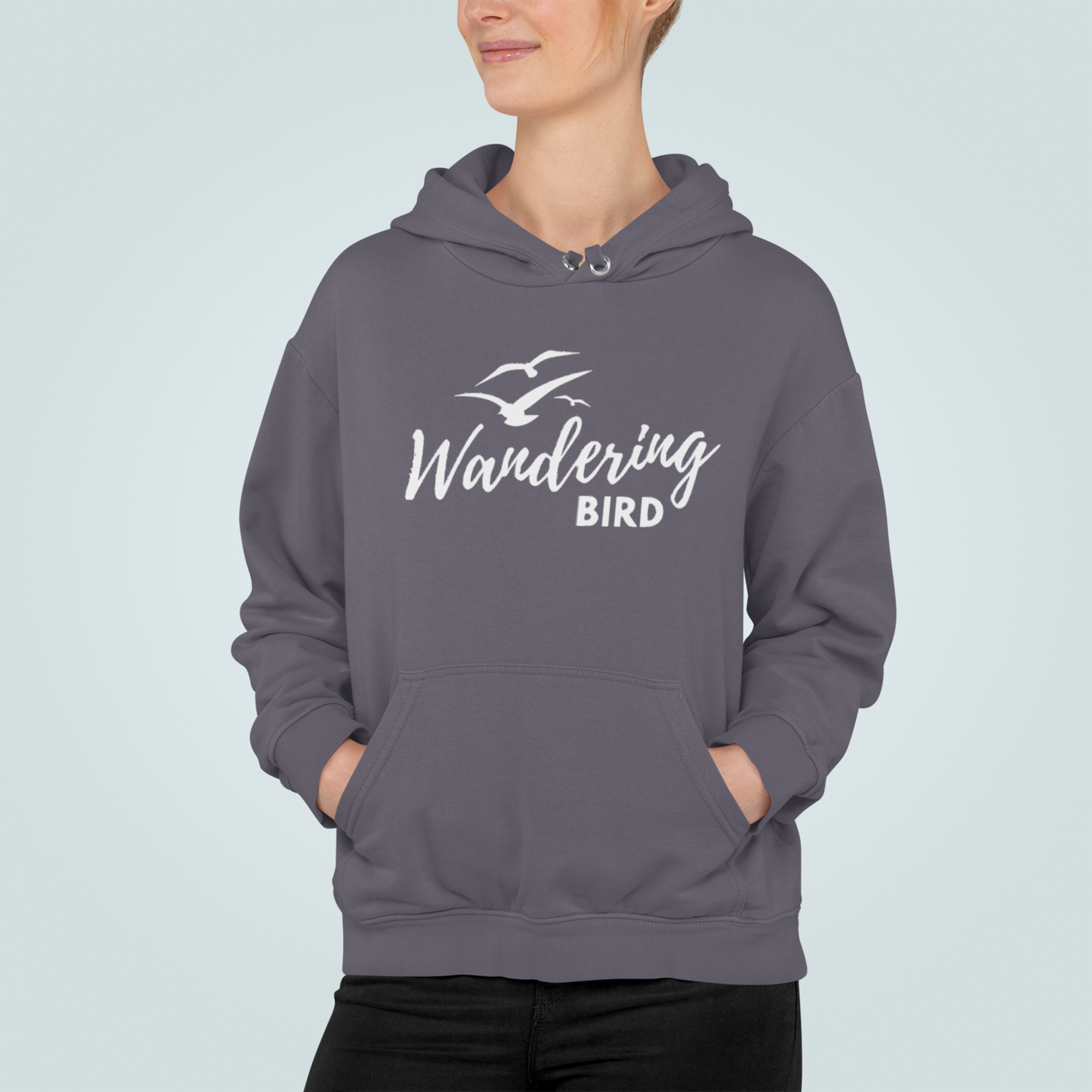 Wandering Bird Hoodie- Limited Stock
SKU 00001
Product Details
LAST CHANCE TO BUY- LIMITED STOCK
Be a proud member of the Wandering Bird clan with this WB hoodie.
Available in a gorgeous slate blue, with white interior, this high-quality hoodie is perfect for cosy nights by the campfire, (or, you know, sitting around waiting to travel again...)
Printed on both front and back, this hoodie is machine washable (on a cold wash to protect the print) and comes with great details like thumb holes, headphone holes and a secure pocket inside so your phone doesn't fall out!
Sizes are unisex. As a guide, I'm a UK 10/12 and wear a small for a slim fit, medium for a baggy one.
S: Fit 37" Chest - SOLD OUT
SHIPPING: This product is made in the UK by a small business. We are proud to support local businesses and love the high-quality product they produce. However, we are not Amazon and don't carry large quantities of stock.
Like many UK businesses, we are being affected by the driver shortage and Royal Mail delays. It's currently taking much longer than usual (as much as 3 weeks) for orders to be received. We're working as hard as we can to minimise any delays, but all we can do is our best in these difficult times when it's out of our control. Thank you for your understanding and patience.

SAFETY NOTICE: We ship everything using Royal Mail Signed For. Don't get caught out by scams saying you've missed a delivery from Hermes or another company- we only use Royal Mail.
If you live outside of the UK, you may be charged additional tax on delivery, which is dictated by your government and not anything we control.
If you live outside of Europe, please contact us for shipping costs before you order.
This is your LAST CHANCE to buy- once they're gone, they're gone.
Save this product for later