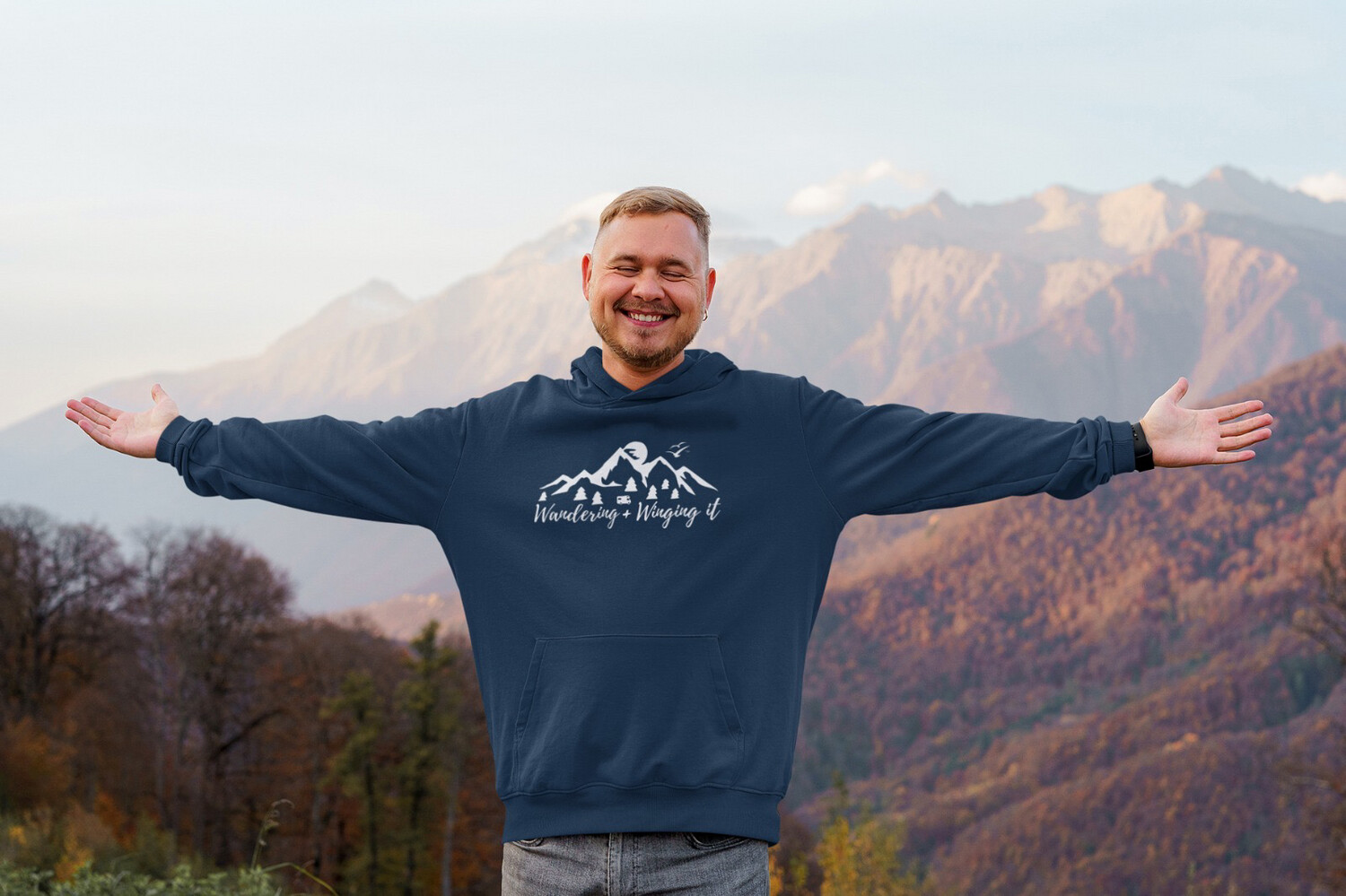 'Wandering & Winging It ' Hoodie
SKU 00017
Grab it before it's gone...
Product Details
Meet your new favourite vanlife hoodie! Perfect for anyone who loves wandering in their motorhome or campervan, these 'Wandering & Winging it' hoodies will have you toasty warm on chilly nights around the campfire, or adventures out in any weather.

Available in navy with white motif or navy with sunset motif, these hoodies are machine washable (on a cold wash to protect the print) and comes with great details like thumb holes, headphone holes and a secure pocket inside so your phone doesn't fall out!
NOTE: The new inside of the hood is off-white, as are the cords. (Some of the images show an older style)
Sizes are unisex. As a guide, I'm a UK 10/12 and wear a small for a slim fit, medium for a baggy one.
XS: Fit 34" Chest
S: Fit 37" Chest
3XL: Fit 53" Chest
SHIPPING: This product is made in the UK by a small business. We are proud to support local businesses and love the high-quality product they produce. However, we are not Amazon and don't carry large quantities of stock.

We process all orders when they arrive, which involves ordering the garment from our supplier, then printing, setting, drying and shipping. We aim to get all orders shipped within 10 working days.
If you live outside of the UK, you may be charged additional tax on delivery, which is dictated by your government and not anything we control.
If you live outside of Europe, please contact us for shipping costs before you order.
Save this product for later