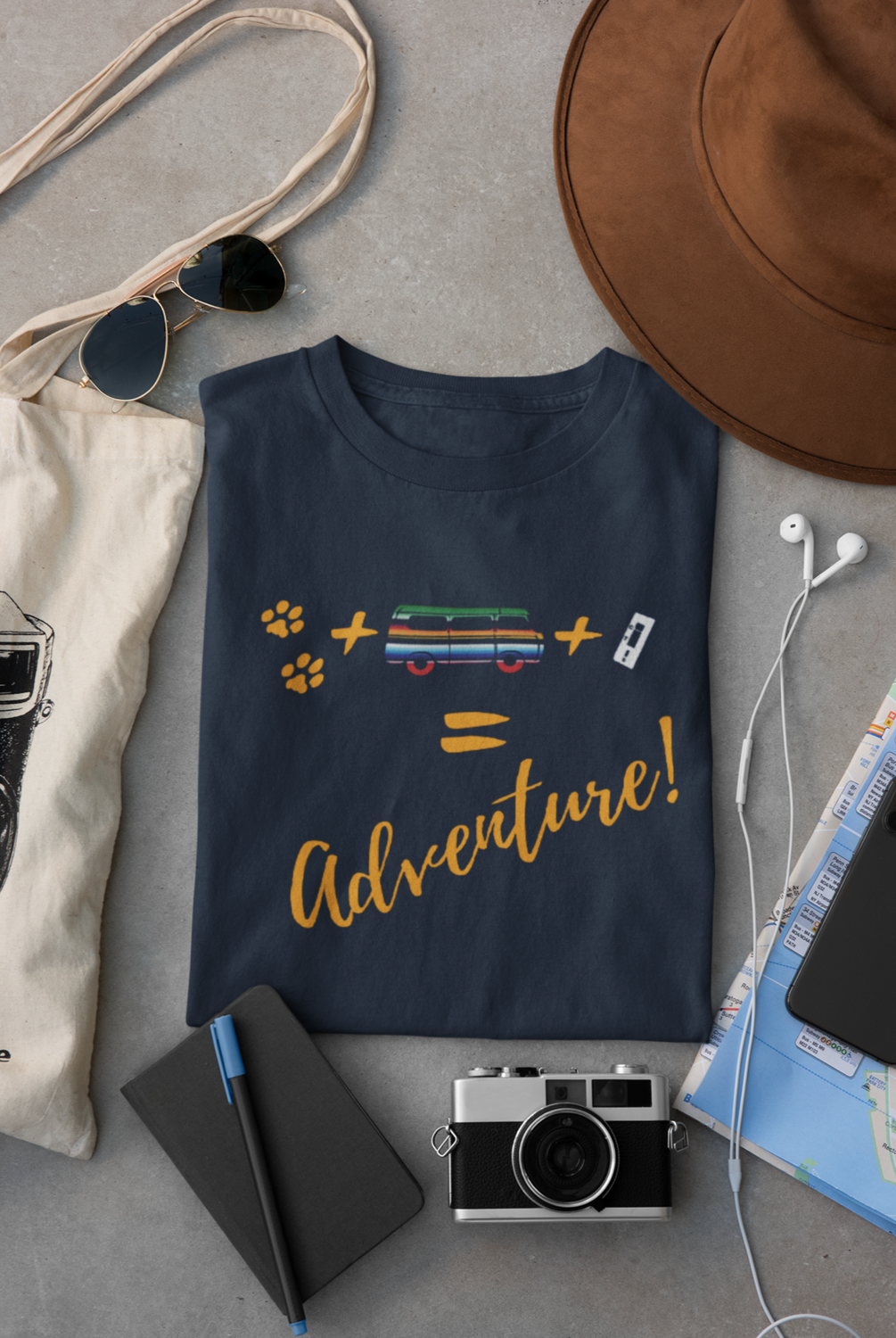 "All you need is a dog, a van and a Neg Covid Test" T-Shirt (CREW or V-NECK)
SKU 00015
Motorhome & campervan option
Product Details
In these 'unprecedented' times, all you need for your next adventure is a dog, a van and a negative covid test... 🙂
Available in crew neck and ladies fitted v-neck, this high quality t-shirt is 100% organic ringspun combed cotton and is in a dark french navy to show up the stripy motif!
It is machine washable (inside out) and can be put in the tumble dryer on a low setting (but if you can avoid, you'll find it looks newer for longer)
CREW NECK SIZING (scroll down for ladies v-neck sizing)
Sizes are unisex fit, but based on men's sizing.
XXS: Fit 32/34" Chest
XS: Fit 34/36" Chest
S: Fit 36/38" Chest
5XL: 55/58" Chest
___________________
LADIES V-NECK SIZING
Sizes are ladies slim fit. If you're unsure, or want a loose fit, order a size larger. As a guide, I'm a UK 10/12 ladies and wear a small for a slim fit, medium for a baggy one.
XS: 6/8 (UK)
S: 8/10 (UK)
M: 10/12 (UK)
L: 12/14 (UK)
2XL: 18
SHIPPING: This product is made in the UK by a small business. We are proud to support local businesses and love the high-quality product they produce. However, we are not Amazon and don't carry large quantities of stock.
Like many UK businesses, we are being affected by the driver shortage and shipping delays so please be patient - orders are expected to be delivered within 7-10 days.
If you live outside of the UK, you may be charged additional tax on delivery, which is dictated by your government and not anything we control.
If you live outside of Europe, please contact us for shipping costs before you order.
Save this product for later