After 3 years on the road, we've tried and tested a LOT of kit. Here are some of our very favourite motorhome travel resources, so you can find what we use quickly.
Let me know if there's something else you'd like to know- I can always add it.

*This page may contain affiliate links or ads, meaning we receive a small compensation if you click them (at no cost to you.) See our Privacy & Disclosure Policy for more info
---
Our motorhome travel ebooks
Did you know we have written 2 eBooks (so far!) to help you with different aspects of motorhome travel?
Here they are:


Complete guide to Europe motorhome & camper travel
This eBook contains more than 90 pages of step-by-step guidance for anyone wanting to take their motorhome or camper to Europe.
We cover:
How to choose where to go
How to get there
Where to stay
How to find water/ gas/ waste
Staying safe on the road
Essential Kit you need
and much MUCH more.
How to find FREE motorhome parking spots in UK & Europe
Ever wanted to learn how to find (and use!) wild or free parking places? Here's a step-by-step guide on how we travel without booking anything in advance.
We cover:
Where to find places to stay
How to choose a good spot
What to do on arrival
How to stay safe
Useful kit to carry
and much MUCH more!
---
Motorhome Accessories we love, use & recommend
Trying to kit out a motorhome can be daunting. Here are our recommendations for motorhome kit we personally use or have used and highly recommend.
---
Found this site useful?
We do our absolute best to make this website as good as it can be. If you've found it useful and would like to help keep it running, you can Buy Us a Coffee!
Just click the button below, or at the bottom of any of the blog posts and treat us to a coffee!
Also, you EVER shop at Amazon, just click HERE before you do your shopping- we'll earn a small commission from whatever you buy (instead of Google getting it!)
Thank you so much- we really appreciate your support.
---
FREE motorhome checklists
No matter how often or how far you travel, there will be a time where you forget something. (You know, like that time we drove from northern France to Italy and then realised I'd left my passport in a photocopier… doh.)
Here are some checklists to help you remember everything you need. You can download them for FREE from our resource library- sign up to the library in the form below.
(Don't see a form? You're already subscribed. The password will be on an email)


Some examples of our checklists include:
Get access to them all, plus many more, right here
---
Some of our favourite motorhome travel accessories:
---
Best Blogging Resources (for other bloggers)
This is not a "Blog about Blogging", but I know many of you lovely readers also have travel blogs of your own. Yay to you!
Here are some of my favourite blogging resources which I love & use on a regular basis- hope they help you too.
Ahhhh Pinterest. I love you, then I hate you, then I love you again. But I CANNOT spend 17 hours a day pinning random stuff just so that you love me too! Tailwind is awesome at that- it pins day and night so it looks like you're always active. And it's totally Pinterest Approved, so you can use it with confidence.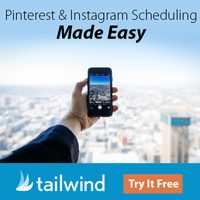 Blogging Courses
Oh dear lord. There are SO MANY blogging courses. Like, SOOOO many. How on earth do you know which ones are worth investing in? (And it is an investment- some of these things are EXPENSIVE!) I was lucky enough to get a few courses for my birthday (I think my family finally realised I was serious about this blogging lark) so I have taken enough now to compare and contrast. These are the ones which definitely helped move my blogging journey forward and didn't just repeat the same stuff you can find for free on Google!
(Coming soon!)